LINER BUSHING
SLIDE UNIT
The NB SLIDE BUSH is a linear motion mechanism utilizing the rolling motion of balls. It is used in a wide range of applications such as conveyor equipment, food processing machinery and semiconductor manufacturing equipment, because it provides low-friction linear motion with a simple mechanism.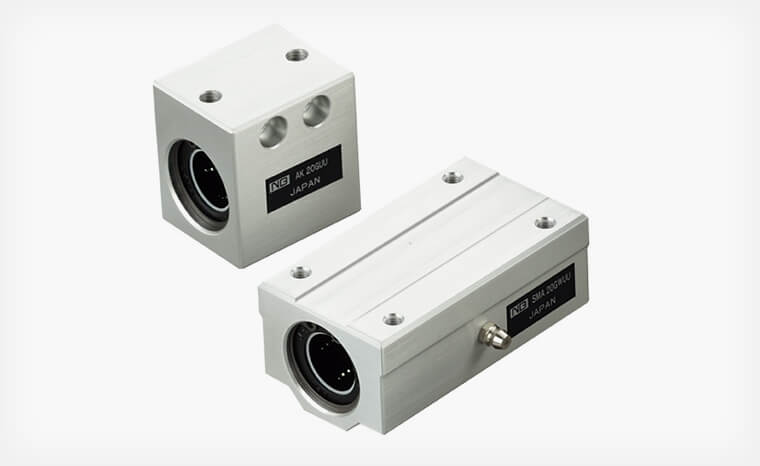 Features
SMA・AK
This is the most common slide unit with an aluminum housing. W type with two slide bushings is also available.
SMJ
The SMA-shaped housing has a slit to allow clearance adjustment. This reduces the effect of clearance between the block and shaft when more advanced positioning is required.
CE/CD
The CE/CD type combines a block and a shaft on an economy-type support base to significantly reduce costs. The support base can be manufactured up to 2,000 mm and shaft up to 4,500 mm, without any joints.
SMP
The housing is equipped with a self-aligning mechanism to ensure smooth motion at all times without being affected by the accuracy of the mounting surface.
SME・SMD
The SME type is also available in a W type with two slide bushings.